People have been talking about it for weeks, but the holidays are just a week away and quickly approaching. The window is getting smaller and smaller to finish holiday shopping, but thankfully there's still hope to get the kids something they want under the tree.
Sherri French is back again to show off some products that will help parents easily get their holiday shopping done.
My Gnome On The Roam Family Adventure Kit- $29.97
The average family spends just 38 minutes of quality time together each week.
This kit is filled with tools to add adventures in small pockets of time.
My Gnome on the Roam is a creative outlet to find balance and build every day memories based on three guiding principles:

Connecting (with each other, neighbors, strangers-acts of kindness)
Creating (recipes, crafts)
Exploring (your backyard, neighborhood, places you've only dreamed of)

The Gnome Adventure series has an accompanying smart phone app that offers hundreds of ideas for building family "together time" into even the busiest days.
In as little as 15 minutes, grownups can build stronger, happier and deeper connections with their children while encouraging creativity and exploration.
Kit includes a design able and adoptable Gnome- a fsmiky mascot to join you on your adventures.
A book (which is also a color book) serves as an introduction and invitation to your own adventures.
A journal gives you a perfect place to store all the memories you create.
Smart Noggin Baby Toys- start at $16.99
SmartNoggin's award winning toys were created to help encourage babies' early developmental miles, beginning at birth.
The award winning NogginStik lights up red, blue and green to help encourage baby's visual tracking skills. Babies absolutety love it!
The NogginRings & NogginSeek are also award winners and help to encourage additional critical milestones and are great companion toys to the NogginStik.
SmartNoggin Toys is owned by an early childhood therapist and all of their toys are designed by early childhood experts
Build and Imagine- $59.95
This is a magnetic dollhouse that you build a new way each time you play.
Kids aren't limited to one design—they snap together colorfully illustrated magnetic panels to construct the house, and customize their scene with magnetic accessories that stick to the panel walls and wooden dress up dolls.
Unlike a big bulky dollhouse, Malia's House breaks down neatly for easy storage.
It's three really fun toys in one and was designed by a mom who was named the "Rising Star Toy Inventor of the Year".
IScream Unicorn Items- start at $18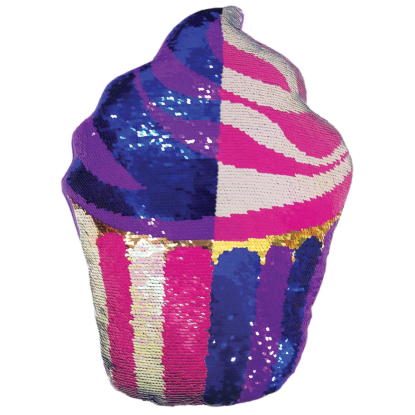 Fun, colorful unicorns in every possible size and shape, to light up your room, decorate you bed or and have sweet dreams with.
Fashionable and Fun reversible sequin cupcake changes colors with the swipe of your hand.
Soft squishy soccer and gamer pillows are fun and comfortable to relax in your game over sleeping bag.
 Tenzi / Slapzi- $19.95
Super-simple
Super-fast
Great for all ages
Lil' Jammerz- $36
Rechargeable, removable Bluetooth speaker.
FREE downloadable App! Pre-programmed classical, soothing nature sounds, lullabies, up-beat sing-along songs.
Increase motor skills – music, soft plush fabrics, rattle, squeaker, colors, shapes.
Stream ANY music to your baby's car seat, carrier or stroller.
Portable - Adjustable straps make Lil' Jammerz™ easy to move, adapts easily to most carriers or strollers NEW to market.
Just launched end of October Already WON Family Choice Award!